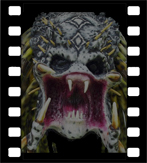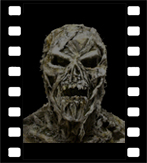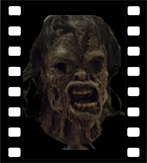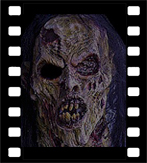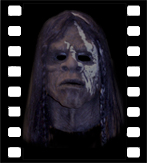 Monster Man Dan is a trademark of Monster Man Dan Enterprises.

No part of this website may be reproduced without written consent of Monster Man Dan

licensed trademarks belong to their respective owners. all rights reserved.

Professional Horror Illustration, logos, t-shirt, poster & horror website design .

Horror website design & Horror Convention website design packages.

Horror logos graphics and website design by 

Brandz 13 Graphics Design Studios ©

HERE IT IS ! 

Do you need to have a character for your next event. While some places simply rent the costumes, we come out and do the work for you. Let us make your event memorable with one of our characters. 

Character appearances are great for:

Our characters are $50.00 per hour, and $25.00 for each additional hour. Please remember that we come to you and one of our staff members is the character. As a general rule of thumb, our staff members will be in the costume for 40 minutes out of every hour in very hot weather. ** Subject to personnel availability 

Licensed and insured Monster Man Dan will amaze you with incredibly realistic and professional service.

We are dedicated to providing you with the best entertainment for your next big event!

Serving Idaho Falls, Pocatello and surrounding areas. We have and will travel to your location,  Travel fees may be required depending on distance.

                                                 MONSTER MAN DAN

Smiley

This hideous laughing jester / clown is a versatile half mask. Just use your imagination. 

$35.00

The Tombsman  

Highly recognizable from our shop right to your door. Great detail and accuracy.

$85.00

CLICK ON MASK PHOTOS FOR PURCHASE INFORMATION AND DETAIL.

NEED A LIFE SIZE CHARACTER? 

CUSTOM SCULPTED FOR EACH ORDER.

Can be made to fit small, medium, large, extra large and XX. 

Custom sizing available.

Please contact me for pricing and details.

Please allow three weeks for completion. For outside the U.S please allow two weeks for shipping depending on your origin.

Dragon

Huge full head mask with giant yellow horns and monstrous fangs.

$150.00

Stitches

Highly detailed full head mask with flesh stitched onto this macabre head, deep dark eye sockets

$85.00

Goblin

Crazy smiling Green Goblin half mask with huge glow like yellow eyes, super realistic teeth. 

$35.00

Joker

Highly detailed full head mask with authentic looks, This is a great replica of the famous movie mask.

$85.00

Zombie Vamp

Super cool and detailed half mask with dead grey coloring, This mask is just strikingly creative and scary.

$35.00

Zombie Dead

Detailed Full mask with creepy dead skin. teeth are large and very noticeable.

$75.00

Skully  

Classic dead skull full mask with awesome detail, distorted features and open mouth.

$75.00